How the Terrarium Bar works
Make your own beautiful creation at our terrarium bar. Choose from glass vessels of all shapes and sizes, add substrate, plants and miniature figures.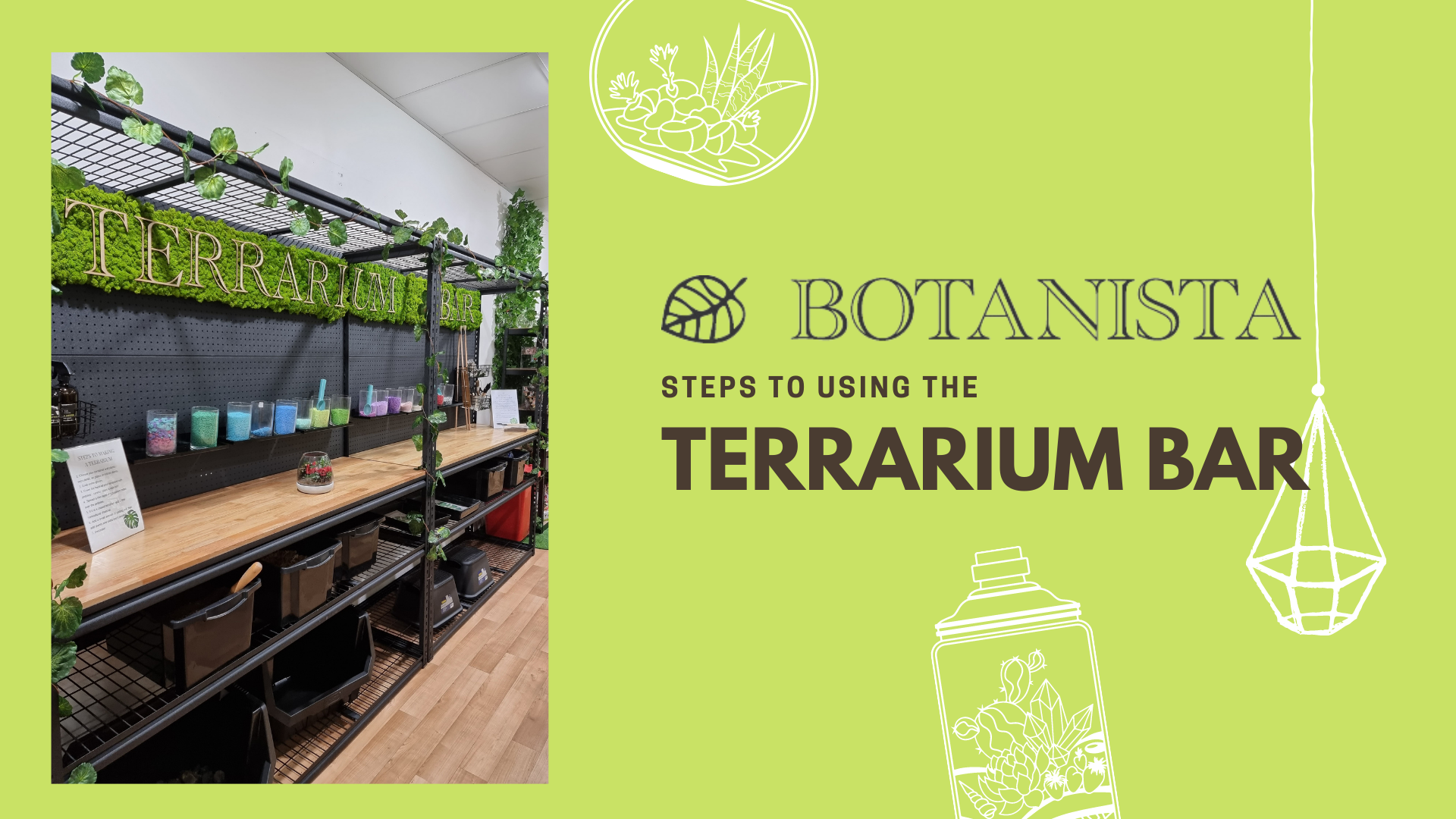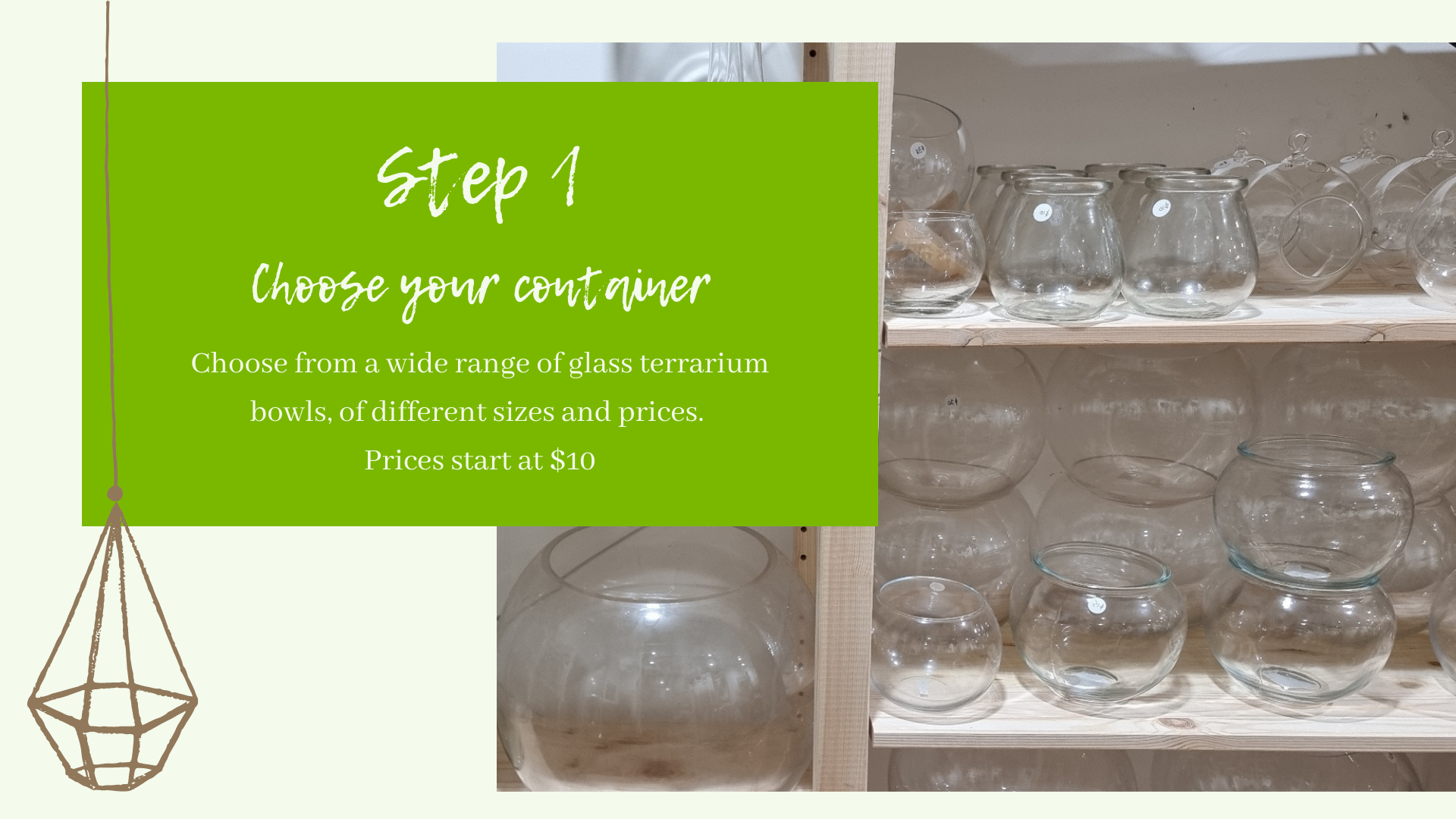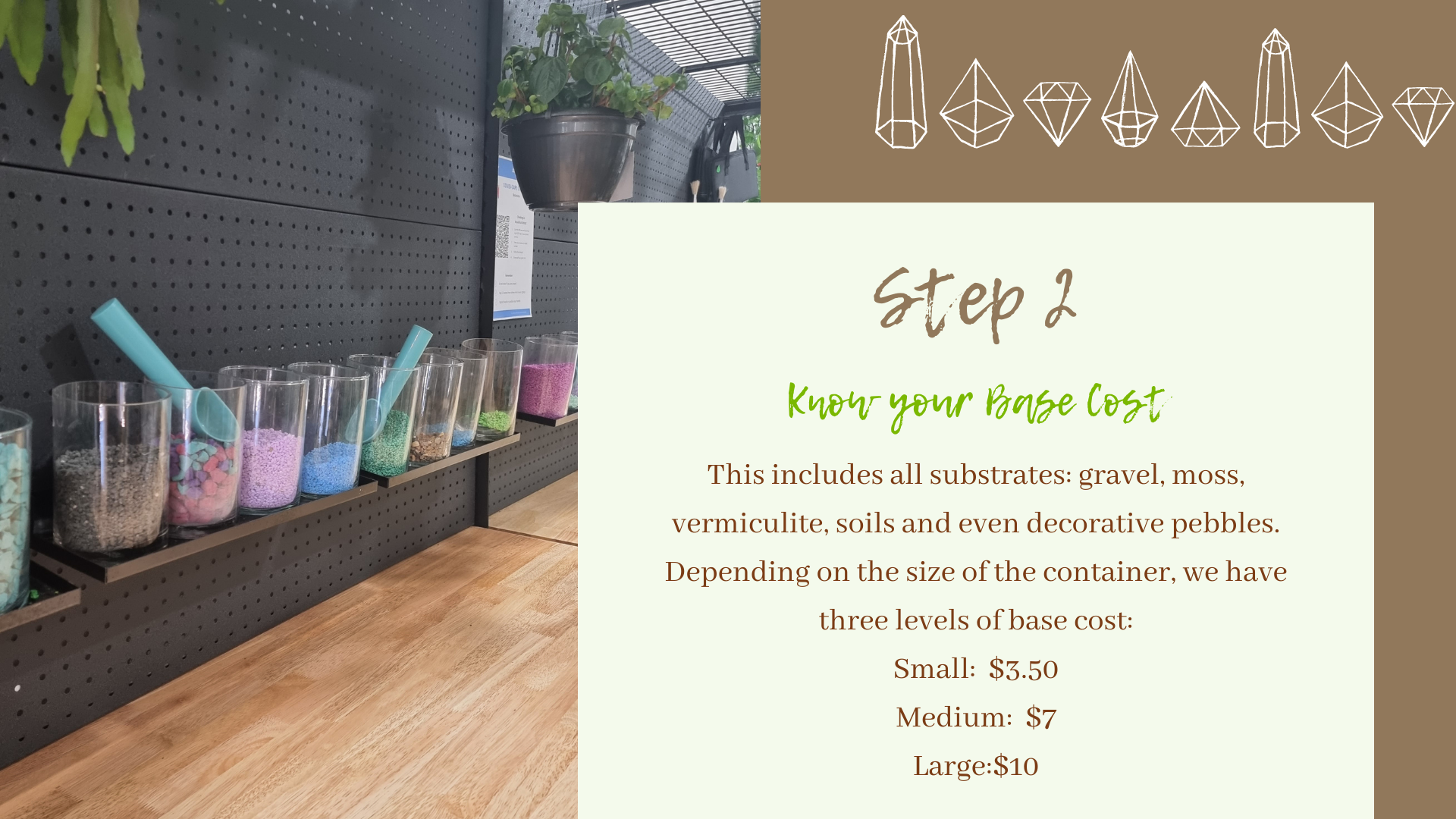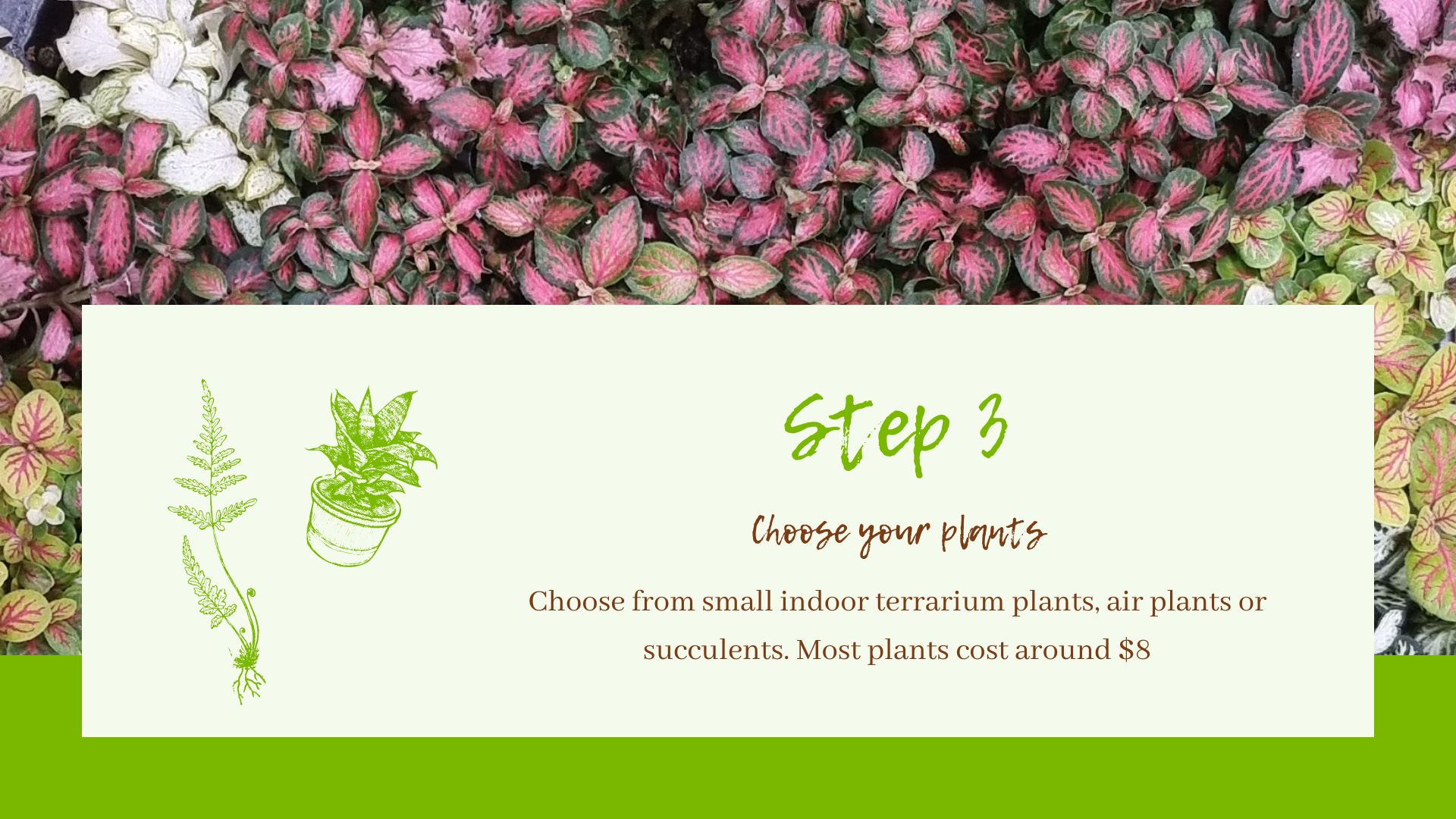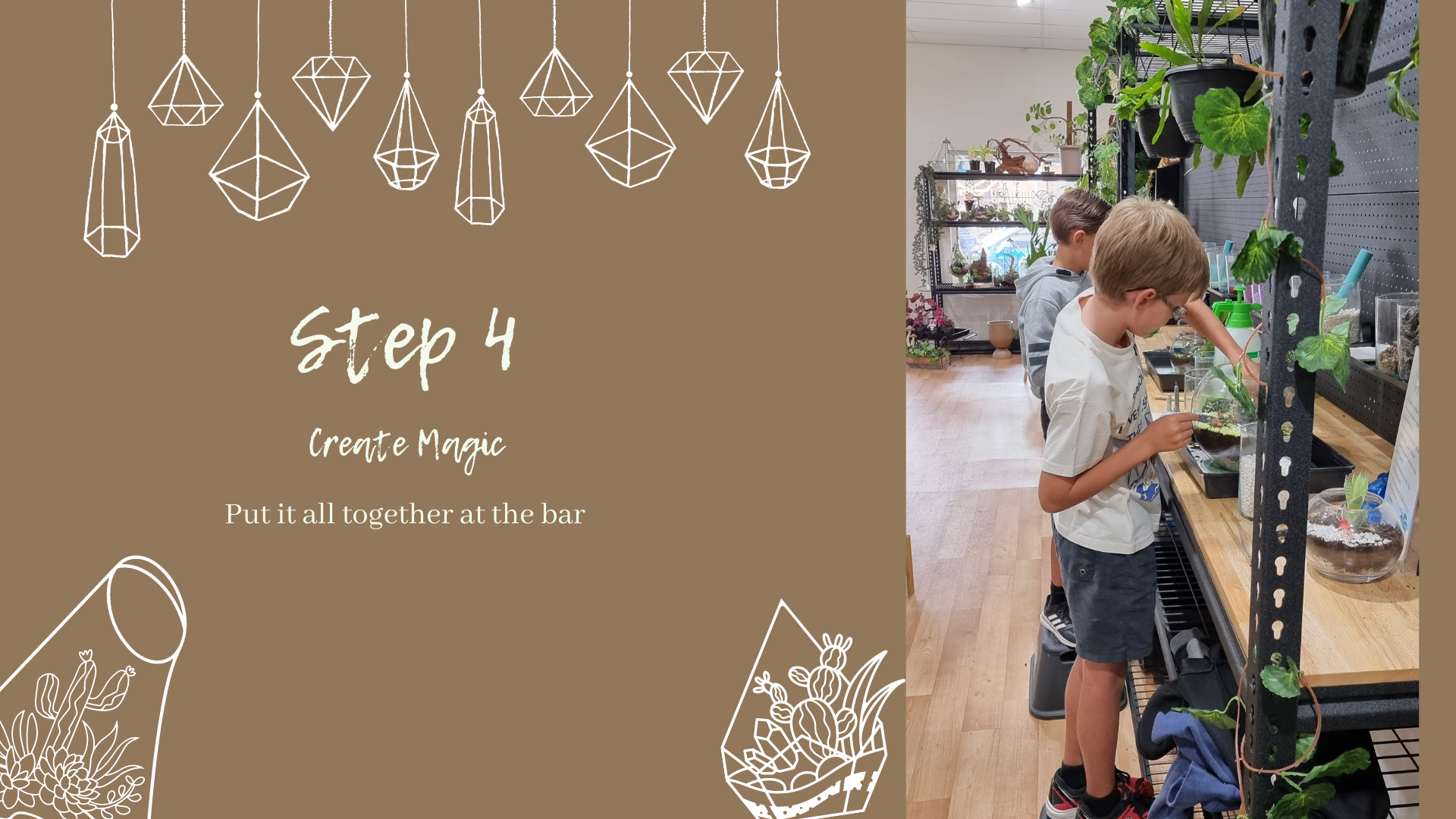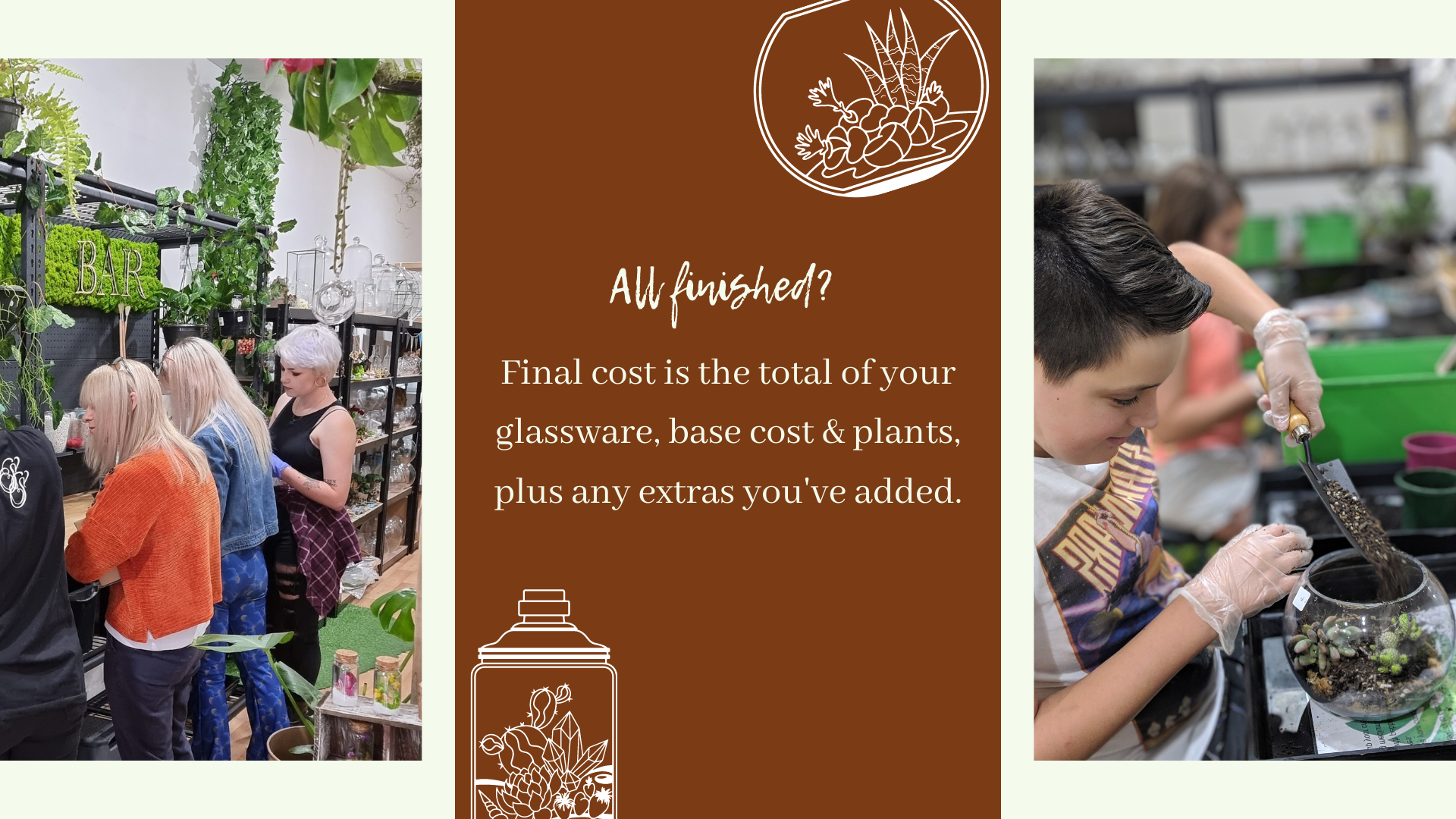 The Terrarium Bar is always open during our regular opening hours. Unless you have a small group, or tight schedule, there is no need to book a place at the terrarium bar.
The Bar accommodates up to four adults at a time, or up to six children. It is a Do It Yourself Terrarium Bar, where you can take advantage of premium products and materials all in one space. Staff are always there to assist, but you are the creator! You can make a terrarium, fairy garden, or plant arrangement, you are only limited by your imagination.
We think the bar is best for people aged 5 and up.
How much does it cost?
Cost of using the Terrarium Bar depends on what materials you use. Essentially it is a pay as you go system. There are 3 main costs to consider: the cost of your container (generally ranging from $10-$25), the base materials cost (ranging from $3.50-$10 depending on container size) and the cost of your plants (generally $7-$8 each). The average spend at the Terrarium Bar is $50 but a small terrarium can cost around $25 and a large size upwards of around $70.
If you're interested in finding out more about terrarium making, the materials we use and how to create your own terrariums at home, we recommend attending one of our workshops.